Zootsuitmama
put out the word to show off your vintage kitchen. And the kitchen just happens to be my favorite room in the house!
First, the "before" shot- a dark, dingy, but completely original 1960 kitchen: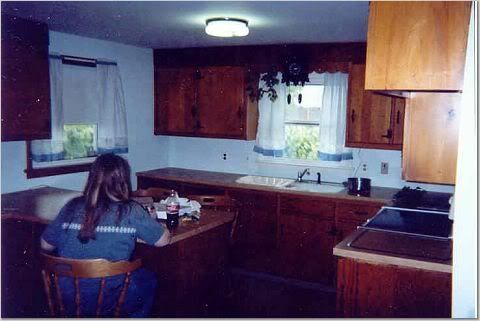 (That's me eating at the breakfast bar on our first day in the house.)
We decided to paint the cabinets white and the walls a butter yellow. The floor of the work area is B&W ceramic tile and carpet in the dining area. Someday my plan is to get new black slate countertops, but for now we still have the old faux-butcher block laminate. After about 6 gallons of paint and three solid weeks of prep (this is all before kids, thank goodness) to remove about half the cabinets entirely and strip the rest:
I love this sink. It is gigantic- about 4 feet long; a true "double" sink. However, if we get new 'tops I'll probably have to get a new one, and they don't make 'em as big anymore.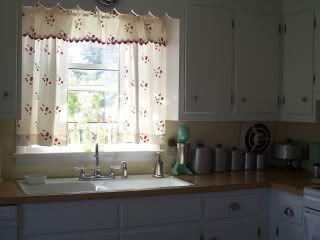 Here you can see the floor- my husband laid the tile himself. Unfortunately, we don't have a vintage range, but that's on my list of things to find.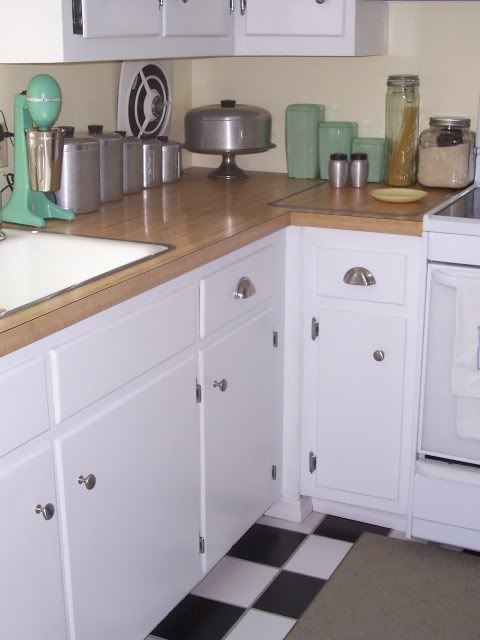 This area used to have a set of upper cabinets, but we took them down- there really was such a thing as too many cabinets in this kitchen! You can also see the 1940s vintage high chair we used for both kids.
Dining area- the area under the window also had cabinets, but took up too much of the dining space: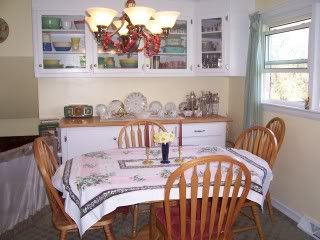 Some close-ups of the "goodies". The glass-front cabinets are original:
My cookbooks!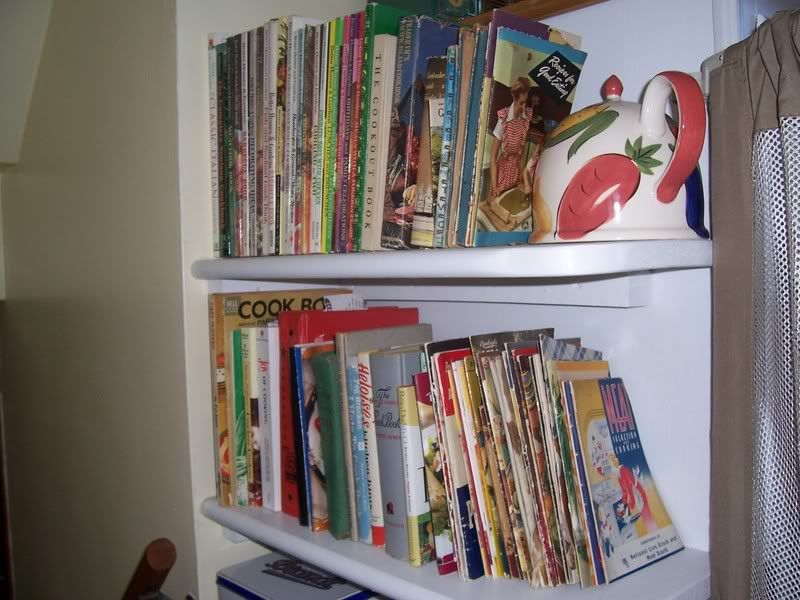 This little metal picnic hamper inspired the color palette for the whole kitchen- soft yellow, jadeite green and Cherokee red: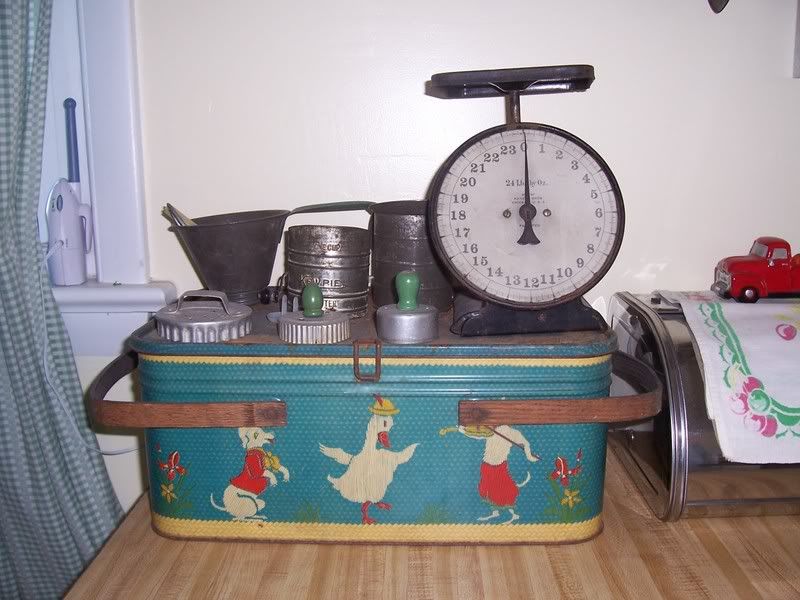 Finally, my 1940s Mixmaster, which I use almost daily- read more about it
here
:
Hope you all enjoyed that- thanks for the suggestion, zootsuitmama!