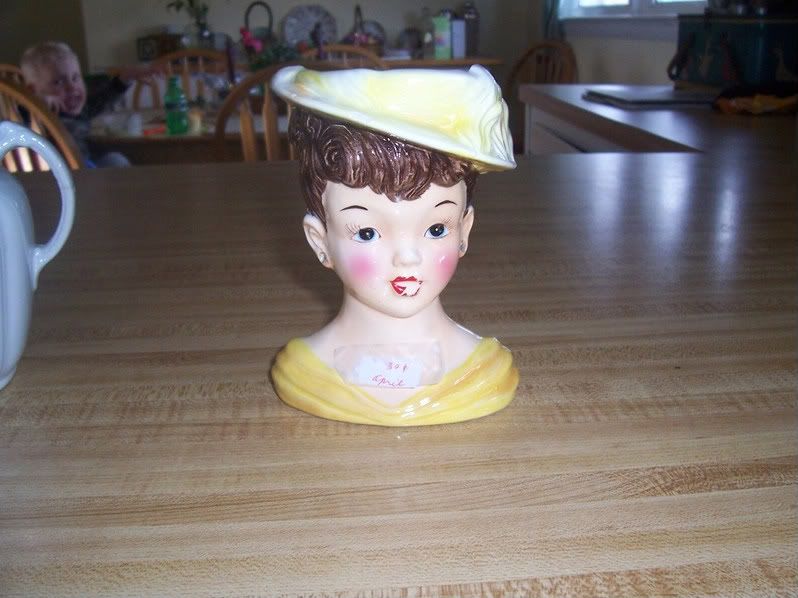 Whoever had the idea of making vases in the shape of ladies' heads anyway? And why are they so popular?
I'm confused... do flowers sprouting out of her head make her look sexy?
LOL- As you can tell, I'm not big on these things. But of course when I saw one for 30 cents, I had to buy it. I cleaned her up a bit, and repainted her lipstick. She's now ready to go to a new home. Someday when I open my Etsy shop I'll probably sell her. Do any of you collect these things?